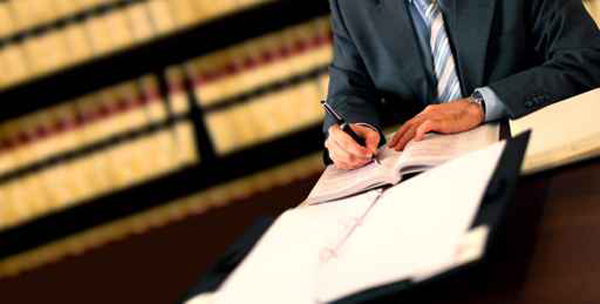 Takahashi Tax & Accounting Office provides tax and accounting services mainly in the Tokyo & Yokohama areas. If you have any inquiries, please feel free to contact us.
Corporate
Takahashi Tax & Accounting Office is familiar with requirements of foreign invested companies and foreign tax- payers including cross-border transaction. When you start a business in Japan (please refer to News section as we provide several information about "starting a business in Japan and other related Q&A"), we can support you in the preparation and filing of the tax returns and documents.
Advice on optimum group and shareholding structures
Reviews as required and agreed during the financial year in order to plan expenditure in the most tax efficient manner
Identifying allowances available, particularly those not always immediately thought of, such as capital allowances on the purchase of a company freehold property or research and development expenditure tax relief
Keeping you advised of developments and changes in legislation – both generally and specific to your industry
Preparing tax returns and supporting computations of tax liabilities
Advising payment dates
We prepare or review the following tax returns and documents;
National corporate tax return
Local tax returns
Consumption tax return
Application forms to tax offices
Annual tax adjustments of employees
We also provide several consulting services for tax matters including International Taxes (except for transfer pricing).
Individual
We offer several services for the individual income tax including cross-border transactions for expatriates etc. We prepare or review the following tax returns and documents;
Personal income tax return
Consumption tax return
Withholding tax slip
The local tax is imposed based upon the prior year's income automatically, therefore, the tax payers do not need to file the local tax return.
Inheritance
With the increase in property values, Inheritance Tax is an area which could give rise to unexpected liabilities for the unwary. We can provide planning advice on the mitigation of potential inheritance tax liabilities and prepare the inheritance tax return.
Bookkeeping
In the case that you need additional support in accounting, we are able to offer book-keeping services. We generally provide our own accounting software, however, if necessary we can visit your office and use your accounting software for the book-keeping.
Accounting & Audit service
We prepare financial statements, detailed statements to be attached to it and business reports based on Corporate Law. We prepare reports which need to be submitted in each fiscal year, reflecting the requirement of the client. Especially, in case of a foreign corporation, we prepare consolidation package based on the GAAP of its home country by making necessary adjustment on accounting figures from Japanese GAAP to GAAP of its home country (IFRS).
We also prepare reports for management purposes to be submitted to parent company, etc. in its home country.
Our audit and related services cover a broad range of engagements for businesses of all types and sizes. Our extensive experience, coupled with our commitment to staffing all client engagements with highly trained service professionals, means you can count on us to meet your needs and exceed your expectations.
Statutory audit
Consolidation package audit or review requested by the parent companies
Agreed upon procedures
If you need to report consolidation packages to your parent companies, we support preparing or auditing the consolidation packages.
Starting a business
Starting up your own business is a big decision to make – it carries many benefits but also an equal number of risks. However with careful planning many of the risks can be minimised.
Most people start a business because they have a good business proposition, and the enterprise and commitment to see it through, not because they are experts in the legal and financial aspects of running a business.
In fact, these matters can often seem daunting, and even off-putting, to the budding entrepreneur. The good news is that you do not need to be an expert in these fields to succeed in business. All you need is the support of a team of trained experts. That's where we fit in. Bring us your business ideas and we'll help you to evaluate them and put them into practise in a constructive and realistic manner.
We can support  it. The tax authority and the registry office request to file several documents in Japanese, the registry office, etc, we also prepare the documets instead of you.
Others
Preparing the necessary documentation for company formation.
Payroll service.
Consultation on financing and business planning.
Company formation.
Many of our clients are located in Tokyo and Yokohama though, we can also coever other areas.